Thrane & Thrane Explorer 325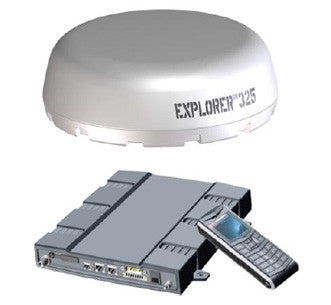 $ 6,995.00
Kit Includes:
•

Explorer 325 antenna

•

Explorer 325 transceiver

•

Thrane IP Handset (wired)

•

Antenna cable 2.7m

•

Standard Ethernet Cable 2m

•

DC power cable 1m

•

Quick Guide

•

CD with installation/user manual
Thrane & Thrane Explorer 325 has the smallest on-the-move bgan antenna in the market. the system consists of three fully integrated units – a transceiver, an ip handset and a roof mountable antenna. 
The antenna is compact and lightweight, ideal for vehicles on-the-move. It is designed for robust and durable use – and easy to carry along when traveling the world.
The antenna has built-in magnetic roof mounts. Simply place the antenna on the roof of the vehicle, connect it to the transceiver and the vehicle is turned into a mobile communication hub with global coverage.
• Broadband on-the-move
• Auto tracking antenna
• Seamless global coverage
• Smallest on-the-move BGAN antenna