Thrane & Thrane Explorer 700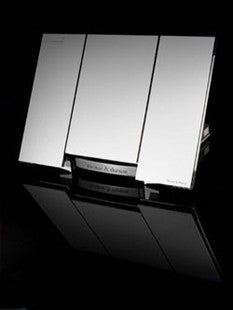 $ 5,460.00
Kit Includes:
•

Satellite Terminal

•

Li-ion Battery

•

Power Cable

•

AC/DC Adapter 15V 50W

•

Ethernet Cable (2M)

•

USB Cable (1.8M) USBA/Mini USB

•

Getting Started CD With Drivers
Thrane & Thrane Explorer 700. BGAN is short for Broadband Global Area Network and is the voice and broadband data mobile communications service covering the planet by means of the Inmarsat satellites. BGAN is Inmarsat's newest, most advanced offering for providing satellite communication services to ship owners, business people, TV broadcasters, aid workers, governments, airlines and anybody else who needs worldwide communication.
All you need to achieve all the benefits of BGAN is a terminal that knows its way around and is able to utilize the power of the network – and this is where the Thrane & Thrane Explorer 700 terminal comes in. With an EXPLORER on BGAN you are guaranteed world-class satellite communication and work comfort. In fact, BGAN offers the fastest available data rates with a coverage greatly surpassing that of even the leading cellular networks. Additionally, BGAN airtime prices are often lower than those of standard cellular roaming. BGAN is more than the others for less
• Talk on the phone
• Run a videoconference
• Download and send e-mails
• Surf the Internet at speeds up to 492 kbps
• Log on to your corporate Intranet
• Transfer large files
• Use standard encryption such as VPN
• Securely send and receive faxes
• Send text messages
• Operate it as a multi-user terminal and more