Iridium 9522B Satellite Transceiver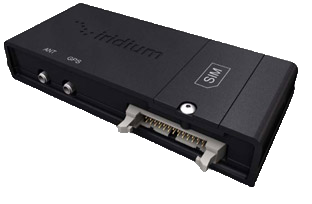 The Iridium 9522B Satellite Transceiver is Iridium's second-generation satellite transceiver for truly global voice and data communications. Compact, versatile and powerful, it's ideal for sending and receiving voice and data from equipment everywhere on the planet.
Smaller and lighter than the 9522A,  the 9522B is available to registered Iridium VAMs and VARs, and is ideal for partners who need a satellite transceiver to incorporate into a final Iridium subscriber solution for a specific application or vertical market. It easily integrates into a wide variety of applications through a RS232 serial interface and AT command set.
The 9522B can be integrated into a variety of Iridium subscriber products, or retrofitted into existing 9522A-based products. It is provided as a "black box" – core transceiver module and SIM card reader – along with a
260-way 0.1" pitch connector interface for analog audio, control/digital audio, RS232, power input and on/off. All other functions and hardware must be provided by the solution developer.
The 9522B is a functional replacement to the 9522A, although the mechanical design and electrical connectors differ. Connection adaptors are available to enable the 9522B to be used in place of the 9522A. A pass-through connector allows a GPS receiver to use the same antenna as the 9522B LBT.
• Pole-to-pole global coverage
• 26-pin IDC connector
• RS232 serial interface
• SMA RF antenna connector
• Enables continuous circuit switched connection
• Connects to small omni directional L-band antennas
• GPS feed-through connector for shared antenna
• Integrated SIM card reader
• Enhanced AT command support
• DPL bus for control of external peripherals