iDirect iQ 200 Rackmount Satellite Router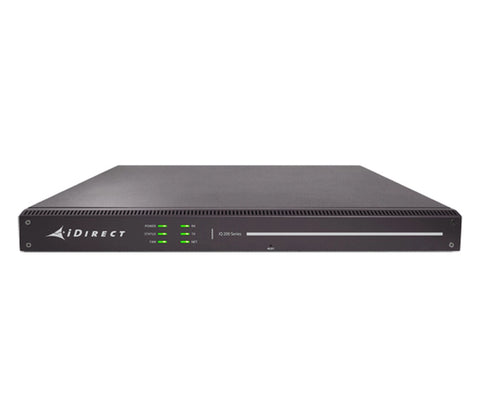 Ideal for enterprise, cellular backhaul and maritime applications, the iQ 200 Rackmount combines high-performance iQ series features with mobility and can reach throughputs over 300 Mbps when being used in L2oS mode. Its licensable features enable the service provider to scale easily by adding more inbound throughput capabilities to the modem avoiding costly site visits or remote swap outs. It will also support high return throughput capabilities due to high Msps rate (up to 15 Msps) on the inbound and supports higher power BUCs and OpenAMIP mobility. The iQ Rackmount features a dual GigE Ethernet port and is compatible with a variety of ODU configurations. The modem's ease of installation allows services providers to deploy their services quickly, in a cost-effective way.
The iQ 200 Rackmount is also available in a board-level form factor, iQ 200 Board, ideal for terminal integration.
• DVB-S2 (up to 45 Msps) / DVB-S2X (up to 100 Msps) outbound • Supports a full range of DVB-S2X MODCODS up to 256APSK • Adaptive TDMA up to 15 Msps, 16QAM • Ideal for both fixed and mobility applications • 10 and 50 MHz reference for BUC compatibility • OpenAMIP compatibility for ease of integration • Layer 2 and Layer 3 optimized