ASE 9555 DK075 Docking Station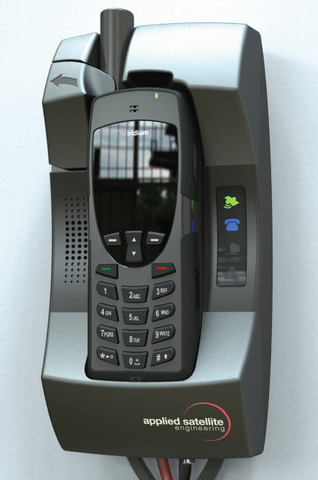 $ 1,340.00
Call for GSA Pricing
Kit Includes:
•

Docking Station with Pots-RJ11 Interface

•

DC power cable

•

USB interface

•

AC power cable with AC/DC transformer and wall plug

•

User Manual on CD
Designed for the Iridium 9555 Satellite Phone, this ASE 9555 DK075 Docking Station is the most popular Docking Station for the professional setting, corporate, utilities, government, NGO. The DK075 has a POTS (Plain Old Telephone System) to connect to a single dedicated to a single phone, or a PBX system. The DK075 has large status indicators, direct pass through-USB, rotating lock capture, reset button. The DK075 can also be programmed for automated "health" monitoring.
• RJ11 Connection and PBX Integration
• Enhanced Smart Dial includes ground-breaking safety and problem-solving features
• Innovative and Ergonomic Design
• Status Indicators for Simple Operation
• For indoor and outdoor use
• Simple Installation
• Built in Charger