ASE 9555 DK050 Docking Station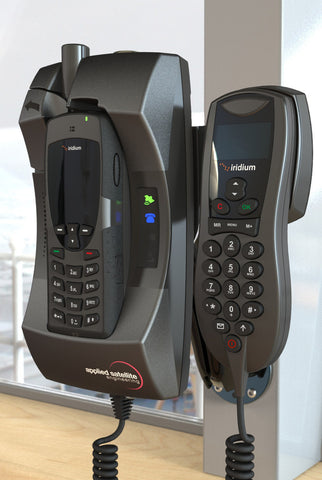 $ 1,185.00
Call for GSA Pricing
Kit Includes:
•

DK050 Docking Station

•

Base station ringer

•

USB connection

•

Wide range power input

•

Built in charger
The ASE 9555 DK050 docking station offers unprecedented reliability, superior intelligence, and rugged integrity to make an exceptional phone even better. Together, the Iridium 9555 and the ASE 9555 DK050 offer an unsurpassed package of reliability, innovation, power and efficiency.
The ASE-DK050 provides office, vehicle and vessel customers with a dependable and critical lifeline via Iridium Satellite Network. The mobile satellite service, which offers the only pole-to-pole global communication coverage, enables the ASEDK050 to provide unfaltering satellite communication anywhere on Earth.
This docking station is perfect for applications where the handset is nearby. We recommend purchasing the intelligent handset (shown). It also has many of the same features as the DK075–Large status indicators, direct pass through-USB, rotating lock capture, reset button. The DK050 can also be programmed for automated "health" monitoring.
• Innovative and Ergonomic Design
• Enhanced Smart Dial includes ground-breaking safety and problem-solving features
• Status Indicators for Simple Operation
• Simple Installation
• Works Indoor and Outdoor
• Built in Charger
• Multiple Antenna Options