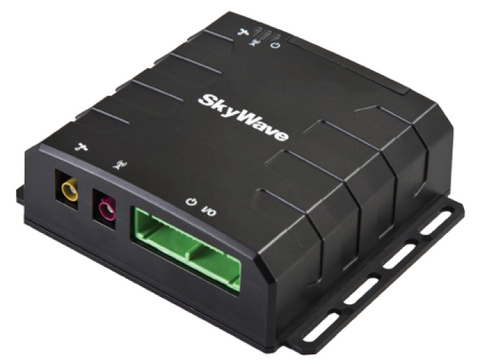 The SkyWave IDP-782 is an integrated, dual-mode communications terminal that delivers connectivity to assets in fleet management applications moving in and out of cellular range.
Fleet managers get the best of both worlds—lower cost data transmission in areas with cellular coverage, and reliable, always-on satellite communications over the two-way IsatData Pro satellite data service anytime the cellular network is unavailable—all from a single source provider.
The feature-rich, fully programmable IDP-782 is the only terminal in its class with a flexible architecture that supports the development of custom applications for more complex solutions, and the use of SkyWave configurable software applications for quicker deployments.
• Flexible programming: Flexible platform supports the development of custom applications for specific customer requirements. Also configurable via SkyWave applications for quicker time to market.
• Save on airtime: Automatically switch between cellular coverage when available and satellite in remote areas for significant cost savings.
• Backup battery: The IDP-782 features a backup battery option to enable reporting for up to 2.5 hours when no vehicle power is available.
• Feature-rich: Built-in 1-Wire, CANbus, accelerometer, dual SIM, sensor ports and more, allow for a robust tracking and monitoring solution. HSPA & GPRS hardware options available.
• Security: Improve driver, vehicle and cargo security with reliable, always-on backup satellite communications.